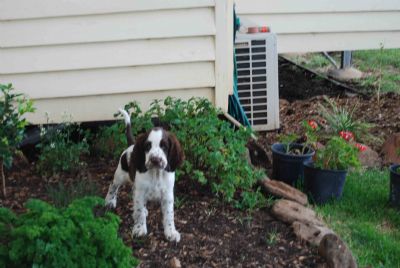 EXCITING NEWS

The last litter at Ndolge was born in March 2015, unfortunately all these puppies were sold and there are three in the showring in Queensland, New South Wales and Victoria ........ we wish them all the best of luck and all our beloved pets we hope you fulfill your new families desires.
We do expect to have any litters for a couple of years to allow our youngsters to have fun in the show ring and grow up .......
You can still Contact us for any other breeders that we can recommend details .
Ndolge only breeds a litter when we want a puppy to keep for ourselves .

Our babies will be brought up in a family environment with our kids and animals. They are house reared puppies and we take the upmost care in making sure they are well socialized before going to their forever homes. They will also be registered with the CCC, have all vacinations up to date, been wormed every two weeks and will come with puppy pack and a lifetime of help and advice from us as breeders.
If you are interested in getting a Springer puppy or an adult dog please email us for details on [email protected]